01
It's either swim upstream or fade in downstream.
The news, womenswear brand ETAM went bankruptcy, became a trendy topic. This means that, another top brand for the post-80s generation is gone.
The fashionable women's brand ETAM went bankruptcy, following TOPSHOP, NEWLOOK, FOREVER21 and other fast-fashion brands have withdrawn from China, as well as the recent fashion brand Zara encountered Waterloo in China, plans to close more than 1,200 stores worldwide, including the closure of all stores in Wuhan, China. It was another foreign fashion big brand in the Chinese market suffered a large closure.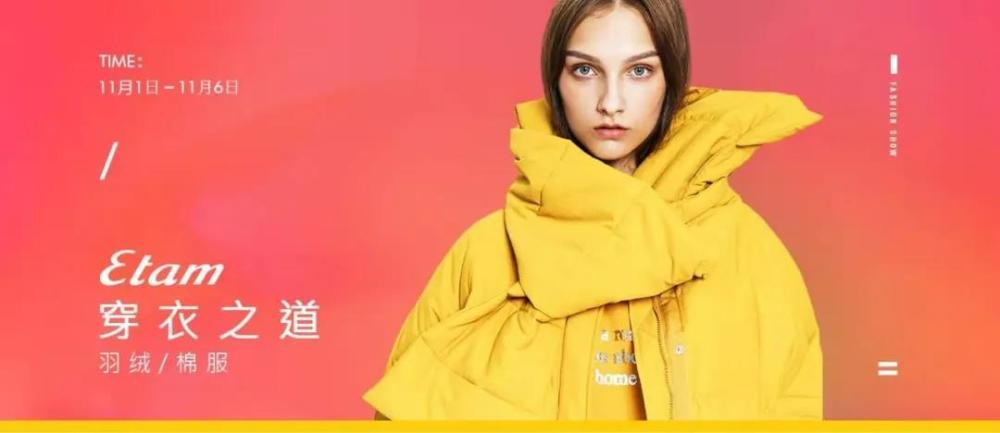 02 Once a legend.
ETAM was founded in Germany by Max Lindemann 1916.
In 1928, a chain of stores was opened in France, followed by rapid expansion to other major European and Asian countries.
Besides France, ETAM opened stores in England, Belgium, Spain, Germany, Italy, China, Japan, Saudi Arabia, Lebanon and the Caribbean coastal countries.
The ETAM brand has always been at the forefront of this industry.
At the end of 1994, ETAM entered China and in January 1995, the first ETAM store in mainland China was opened in Shanghai, China's fashion capital.
In 1998, ETAM 's casual brand line ETAM Weekend was launched.
In 2000, the ETAM underwear line ETAM LINGERIE launched in China.
In 2002, ETAM's casual sportswear line, ES, was launched in China.
At the end of 2006, ETAM's menswear line EHOMME was launched.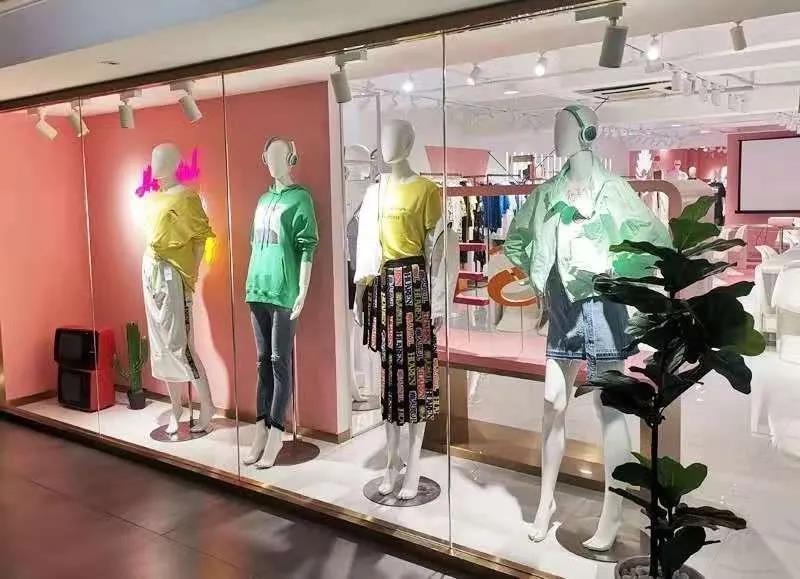 03
The Eternal Fashion Dream
As of June 30, 2014, ETAM had 4,246 stores worldwide. 3,083 of them are in China, with a peak value of 5.5 billion RMB in annual sales.
But in 2019, ETAM has experienced rapid changes in the Chinese market. In which online brands squeeze the market, offline fast fashion brands flock to the double attack, ETAM encountered an unprecedented bottleneck and crisis.
Under the crisis, Song Luan, CEO of ETAM Group, made a quick decision, saying that in the next 5 years, ETAM must make full efforts to transform, operate business with light assets and diversification as the main body, and use a new business model, new business philosophy to create a new ETAM HOME complex.
In this way, ETAM provides 16 million VIPs with products from the whole industry chain, establish a closed-loop ecosystem of new retail and new experience, and empower the brand to be reborn and continue to lead the Chinese fashion garment industry.
However, it seems that ETAM eventually end its development in the middle of the business transformation, or starting point. Continuing to lead China's fashion and apparel industry has become an eternal dream for ETAM.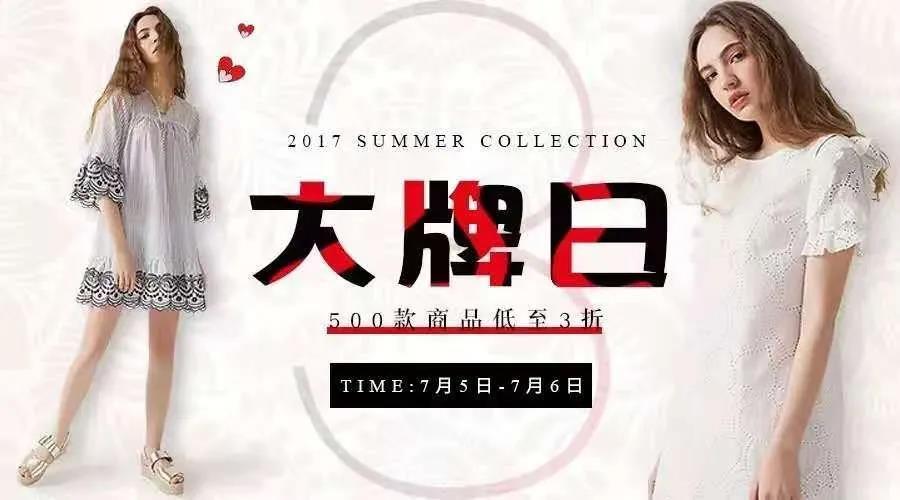 04
Reflections on the brand
The bankruptcy of the women's clothing brand "ETAM", undoubtedly to the contemporary brand marketing a wake-up call. Even the biggest brands have their fatal weaknesses.
But where the brand slightly ignore their own weaknesses, it may be fatal danger. The reason why ETAM has fallen from the heady days of the past to today's devastation is ignoring its own weaknesses.
Clothing has always been a fiercely competitive market, but ETAM, which entered the Chinese market in 1994, has apparently still not been able to keep up with the pace of fashion among Chinese consumers. After more than 20 years in the Chinese market, ETAM is still unable to understand the shopping perceptions of Chinese consumers.
In terms of insight into the Chinese consumer, ETAM (it entered the market in 1994) is far behind Uniqlo (it entered the market in 2002) and ZARA (it entered the market in 2006).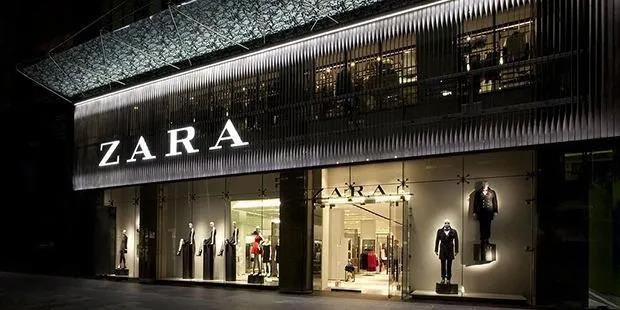 05 Causes of bankruptcy
Today's Chinese market is long gone from what it was in 1994.
Nowadays, brands are no longer able to increase their brand awareness among consumers through overwhelming advertisements, which created strong empathy and brand recognition.
In today's Chinese market, consumers come in all shapes and sizes, and almost every one of them has his or her own unique circle culture.
Why is ETAM went bankrupt? And why did the business transformation mentioned by the CEO of ETAM 1 year ago fail to save ETAM? Undoubtedly, it is still because ETAM's top management has no insight into the real needs of Chinese consumers.
Since the brand crisis in 2019, ETAM has remained within the circle of its own brand, but not within the circle of Chinese consumers.
In the "Double Eleven Special Edition" released by the Shanghai bankruptcy court on November 10, you can see the style of the clothing (the black down jacket below), which can only be described as not fashionable. Even if the brand haven't went bankrupt today, it is on the verge of bankruptcy.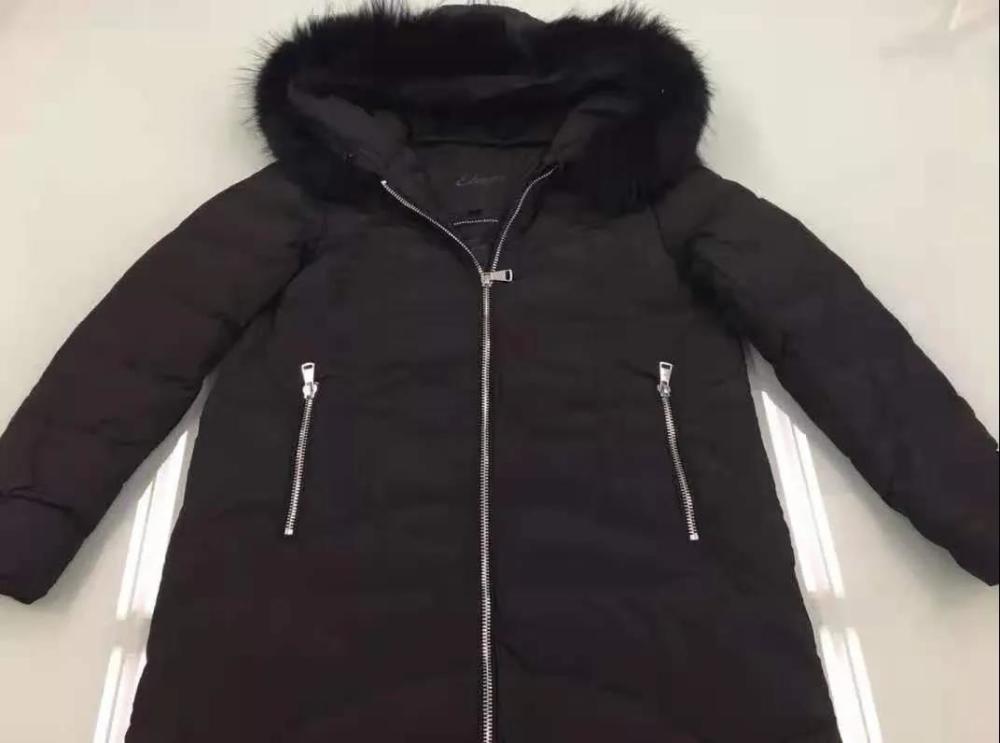 06 Back to users
Nowadays, many companies and brands are looking for better business models in order to meet the needs of more users.
This year's Double Eleven, for example, is more complicated than ever. Tmall's official statement is that this year's playbook is designed to increase the shopping experience for users.
But after some user research, Tmall should understand that most consumers have no shopping experience at all this year. If we change a simple and easy way to play, the turnover of this year's Tmall Double Eleven could be more than 498.2 billion.
"ETAM" can not be compared with the Tmall. But ETAM today's bankruptcy of the fiasco lesson, is worthy of each enterprise and brand reflection.
Every enterprise and brand should understand one thing: corporate brand is shaped by the user, not the enterprise itself. Since users can shape the brand, then users can also destroy the brand.

07 Conclusion
Companies and brands that don't care about users are heading to a dead end.
Times have changed. In the past, it was a commodity market. Whoever put in more advertising can become a super brand. But now we have a user market, and the influence of advertising sometimes even negligible. Users have the ability to rationally discriminate various advertisements on the market. Brands are no longer defined by advertising, but by consumers. The willingness to be in the same frame as the company logo or the products can identify if this company is considered as brand.
The only constant is that users will always be the service center of enterprises and brands. Brands with no user awareness will gradually fading from the client's recognition.
View more fashion brand analysis: https://www.popfashioninfo.com/analysis/brand/