Anta Chao Nest shoes were unveiled in Xintiandi, Shanghai on December 6, 2020. As a leading brand in the China sporting goods industry, Anta continues to innovate, and for the first time teamed up with internationally renowned footwear designer SALEHE BEMBURY to create a new topic of symbiosis with sports vitality and nature-Anta nest shoes. Nest shoes run through the city life inspired by nature. The pioneering concept encourages young people to embrace nature, gain new inspiration and life force outdoors, and lead the innovative urban outdoor trend. Anta has created a pair of world-class influential nest shoe, bringing innovative co-branding and trendy products belonging to young people, and injecting continuous innovation vitality into the brand.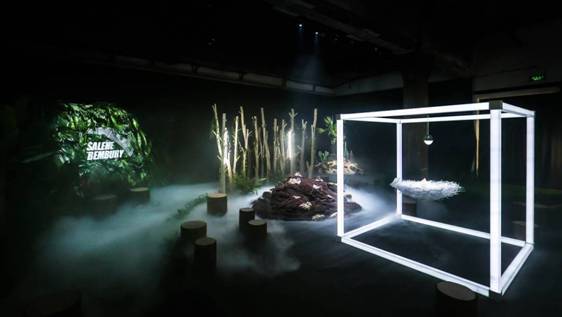 Pioneer concept inspired by nature to activate the vitality of the city
SALEHE BEMBURY personally designed this joint series. When talking about the design inspiration of Anta nest shoes, the designer said that he accidentally captured a photo of a bird breaking its shell in the nest. This momentary action and color inspired his creative inspiration. The "nest" structure deservedly became the main design of this product, and it has attracted attention on social platforms at home and abroad before the official release. What's more worth mentioning is that the "nest" structure, as the finishing touch of this product design, not only achieves its unique visual appearance, but also brings a nest-level stable wearing experience.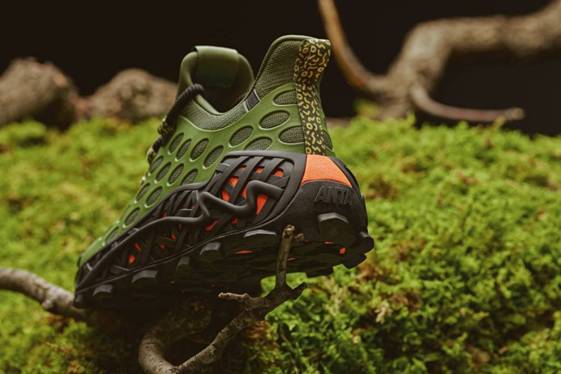 "Nest" structure is the finishing touch to the design of Anta's nest shoes
Outdoor sports and hiking are highly respected lifestyles by SALEHE BEMBURY. In this co-brand cooperation, Anta uses "Nature is nest" as its creative highlight, directly hitting the points of contemporary urban consumers and awakening their inner desire for nature. Anta takes this as an opportunity to explore the proposition of the balance and integration of the city and nature-urban life is hustle and bustle. Nature can inspire unlimited inspiration and vitality. Starting from this moment, starting from nature, we will implement the sports spirit in all aspects of urban life and lead the innovative urban outdoor trend.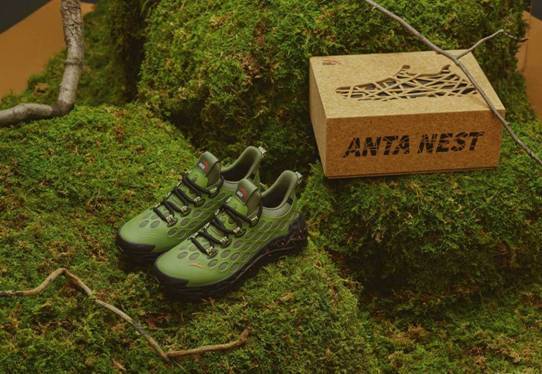 Anta Nest Shoes Portuguese Leaf Green Color Inspired by Nature
In addition to conceptual innovation, Anta also incorporates natural elements into technology. The one-piece knitted mesh fabric is soft and fits like the surrounding nature. With the ANTA NEST nest-shaped stable structure and non-slip rubber outsole, the structure is nest-level stable and nest-level comfortable performance. As the designer said, "The strength of the branch itself is very weak, but the moment it is woven and condensed into a nest, it gains infinite power." Nest shoes not only have a natural and flexible design, but also wrapped comfortably in 360-degree. It can also be worn at outdoor scenes. The nest shoelace gives consumers not only the desire for nature, but also allows consumers to wear nature under their feet, no longer confined to the narrow space between steel and concrete.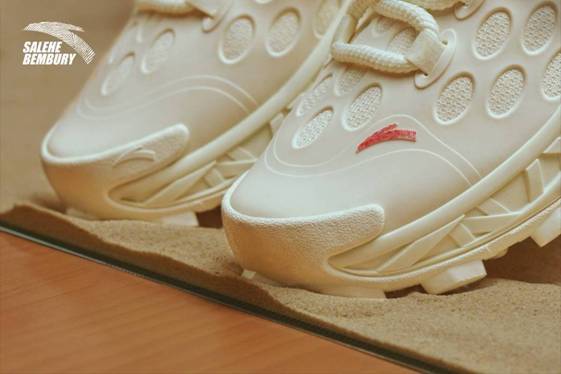 One-piece knitted mesh fabric and non-slip rubber outsole constitute nest-level comfort performance
Bright design sweeps the world, leading a new sporty style
With the successive exposure of ANTA and SALEHE BEMBURY cooperation shoes, the natural color scheme and avant-garde design style have aroused the attention and expectations of the whole network. After reported by well-known trend media at home and abroad, such as HYPEBEAST, ULSUM and NOWRE, the attention and praise continued to soar.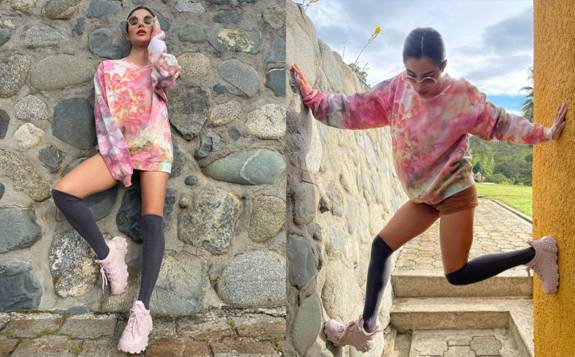 (Netflex popular drama actress Diane Guerrero uses Monroe pink nest shoes to create an urban outdoor look)
Nest shoes are also very popular among celebrities and KOLs, such as American actress and writer Diane Guerrero, the Streetwear Model & IG Goddess Adrianne ho, etc, all have used the sports fashion styles created by nest shoes to share their own matching experience.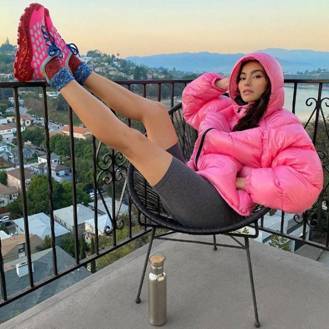 ( Streetwear Model & IG Goddess adrianne ho uses bougainvillea color nest shoes to create a vibrant and trendy look )
Nest shoes creative setting
Embrace young consumer groups to create industry-leading products
The Nest shoes presented by ANTA and SALEHE BEMBURY this time are an update of young people's urban life based on natural outdoor inspiration. It is an all-round improvement of natural concepts. The design inspiration comes from the bird's nest in nature, and ANTA and SALEHE BEMBURY use the return of Natural design concepts and unique nest-shaped design to create a new trend for sports brands. It shows the balance between man and nature, city and nature. The new generation of young consumers not only pay attention to the functionality of products, but also pay attention to the output of brand values, and pursue individual expression and spiritual resonance. And this time Anta attacked with the concept of experiencing nature in the city, advocating the new trend of urban outdoor, which is bound to bring new surprises to young people.
The advent of Nest Shoes greatly empowers Anta's brand power and product power, and strengthens consumers' recognition of the Anta brand. As an indispensable backbone in the sports circle, Anta has always been committed to embracing young people, injecting vitality into the brand through continuous innovation, and creating innovative co-brand projects and trendy products for young people.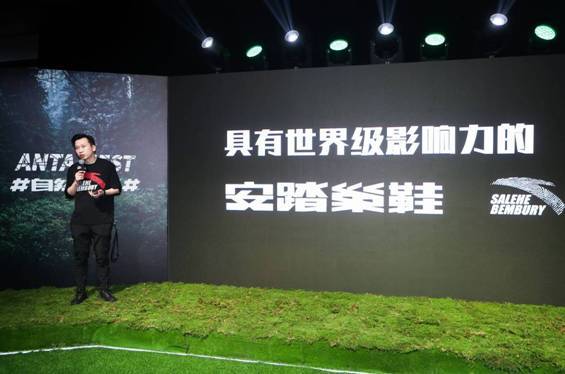 View more fashion trend news https://www.pop-fashion.com/trends/