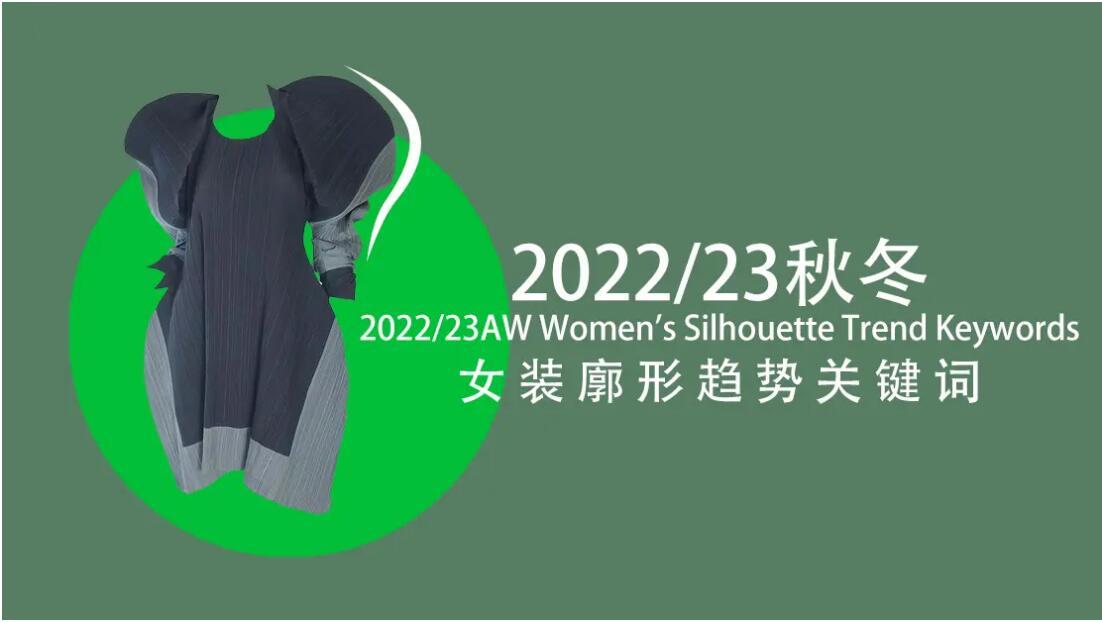 Having experienced the long-lasting restraint brought by the epidemic, fashion should return to the joyous condition and welcome the rapid development of new technology. People's escapist emotion leads to the longing for the retaliatory carnival. Avant-garde individuality expression is rising. The silhouette of clothing shows a more dimensional spatial styling. Designers blur the borders between reality and virtual, ancient and future through the digitalized thinking. Besides, loungewear is fused with formal wear, leisure wear and workwear to recreate the comfortable yet distinctive attitude.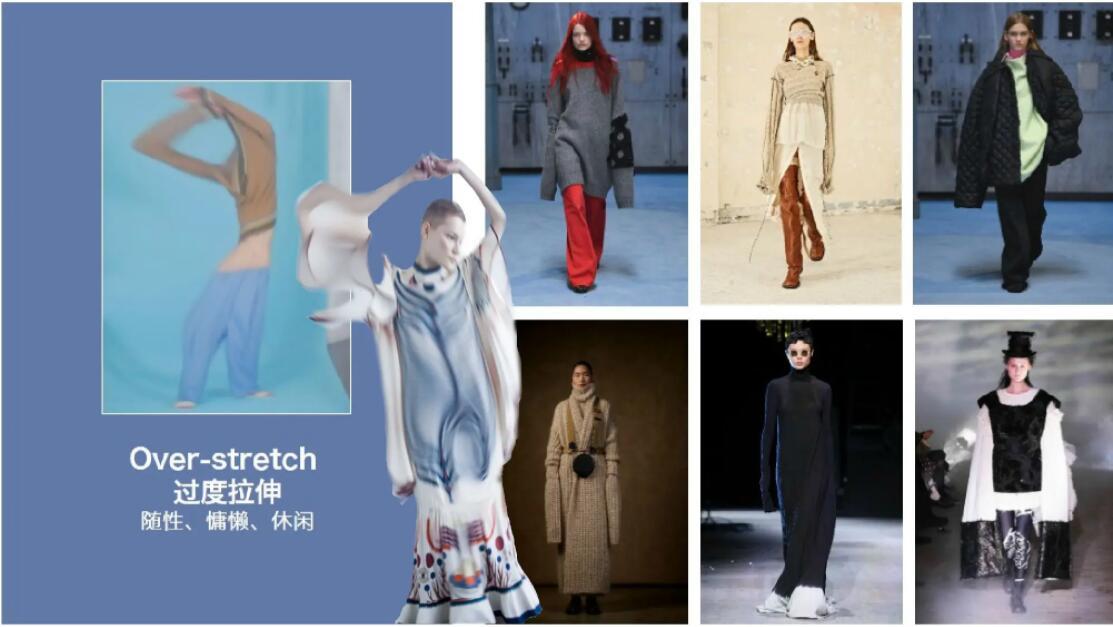 Influenced by the leisure formal wear and surreal abstract human painting, designers stretch the fit clothing and lengthen the visual proportion to create the languid and comfortable casualness.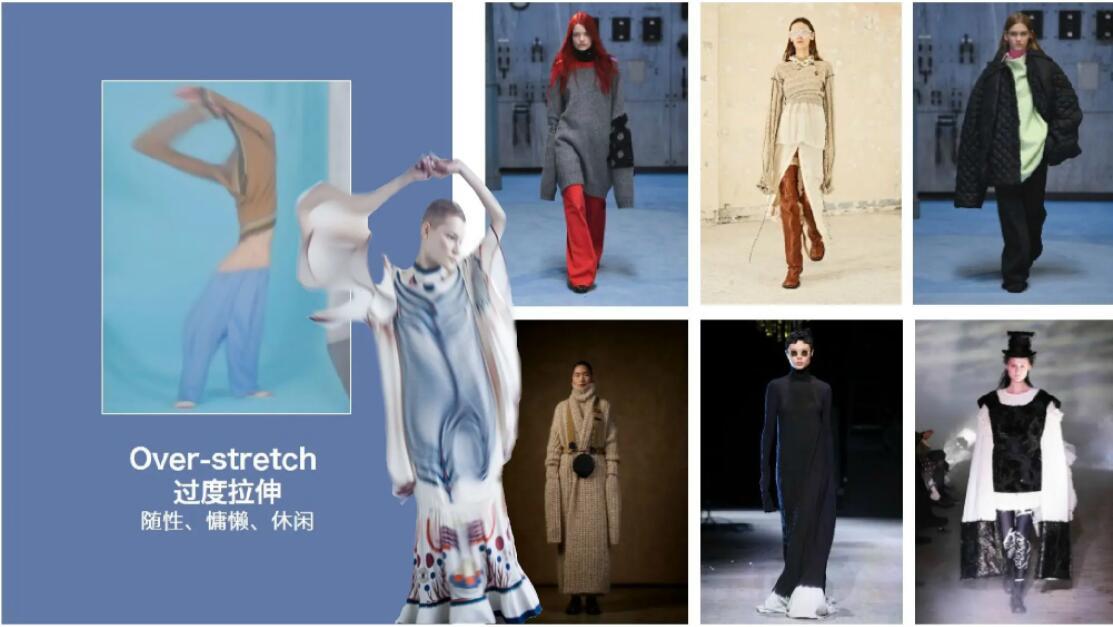 Tight-fit styling and party style are popular in A/W 22/23. The fit tailoring of upper garment provides an intensive visual contrast with the voluminous fish tail. Luxurious crisp satin and sequined fabric fully present the romantic and languid vibe of indoor party. This silhouette can be applied on all the lower garments.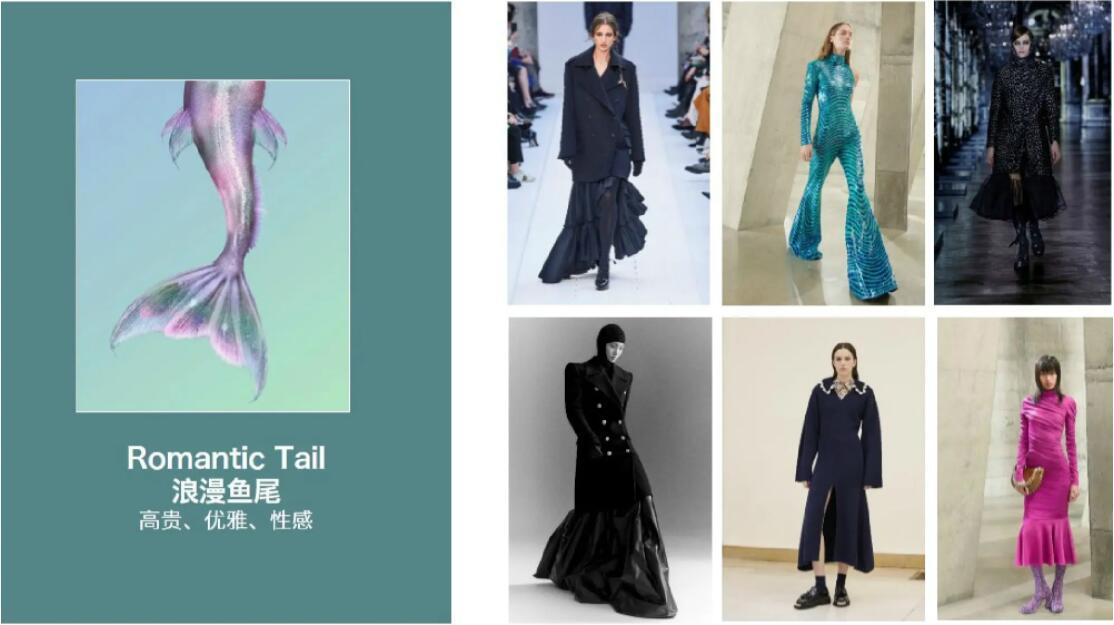 After a serious of unstable and insecure affairs, people's awareness of self protection is unprecedentedly strong. Driven by the curiousness of future digitalization, technical and functional defense armor, which is curvy yet crisp, uses soft power to create the toughness of clothing. Maintaining the keywords of A/W 21/22 women's silhouette, the released shoulder is suitable for outerwear, jacket and down coat.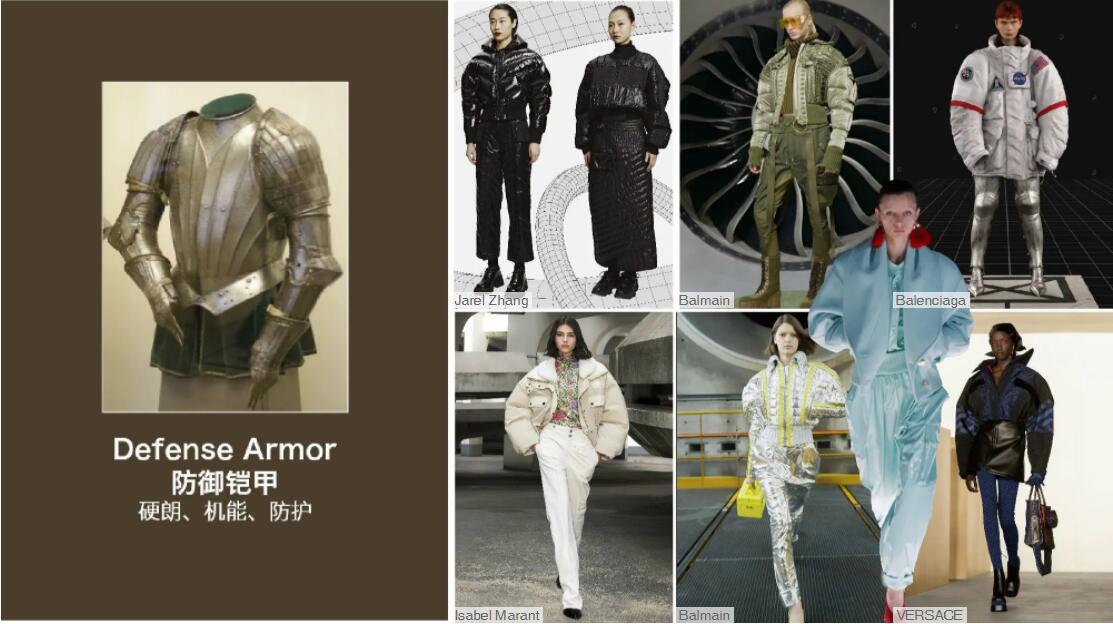 For a full report, pls visit https://www.popfashioninfo.com/details/report/t_report-id_10213-col_129/