If most ordinary women want to live beautifully and elegantly, they also need to be able to match them. After all, wearing clothes can not only keep women glamorous and beautiful, but also enhance self-confidence and show unique taste.
Grece Ghanem, a fashionable grandmother from Canada, is a blogger who wins by dressing up. She is not limited by age and has a fashionable personality. She has countless fans. Her strength proves that women will match the older and more fashionable. She wears her at 56 years old. Show you, this is what we want to be!
1. Age is only a number and has nothing to do with fashion
Many people always take age as an important factor in dressing, but the blogger Grece Ghanem believes that age is only a number and has never been related to fashion. Trend, fashion and exquisiteness are her pursuit.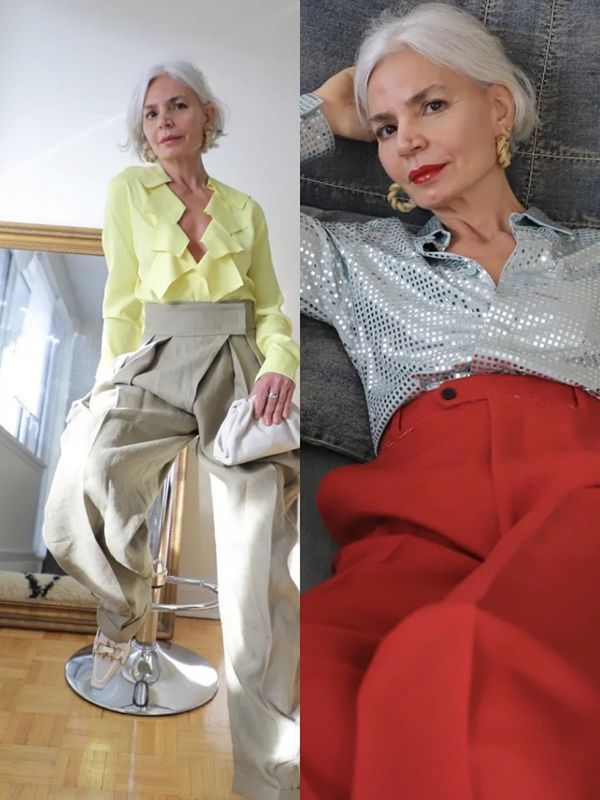 Who said grandma is not suitable for color? In the wear of blogger Grece Ghanem, a variety of high-saturation color items, contrasting color schemes or fashionable print items are widely used. Instead of creating a dazzling feeling, these colors and elements are worn out and conspicuous. impressive.
The silver shirt is dazzling, and it collides with the red high-waisted trousers to create a fashionable spark, showing the fashionable personality of the grandma.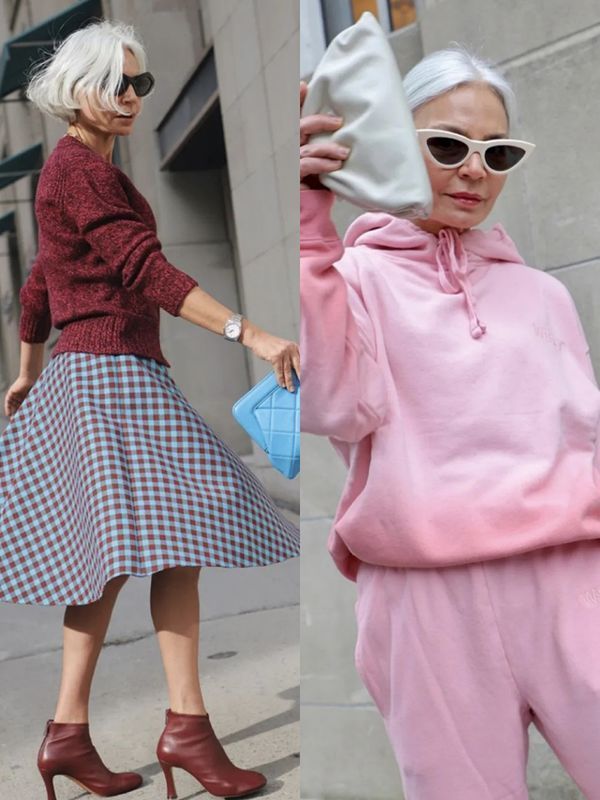 Blogger Grece Ghanem said that when women reach a certain age, people will not look at you more when they walk on the street, so you have to live prominently. In life, she did interpret this sentence by herself, and let people live a splendid and splendid life.
The pink hooded sweater is paired with the same color trousers. The seemingly delicate light pink does not feel inconsistent when worn on her. The silver hair will not show the vicissitudes of the years, but together with the retro sunglasses, it becomes her unique symbol.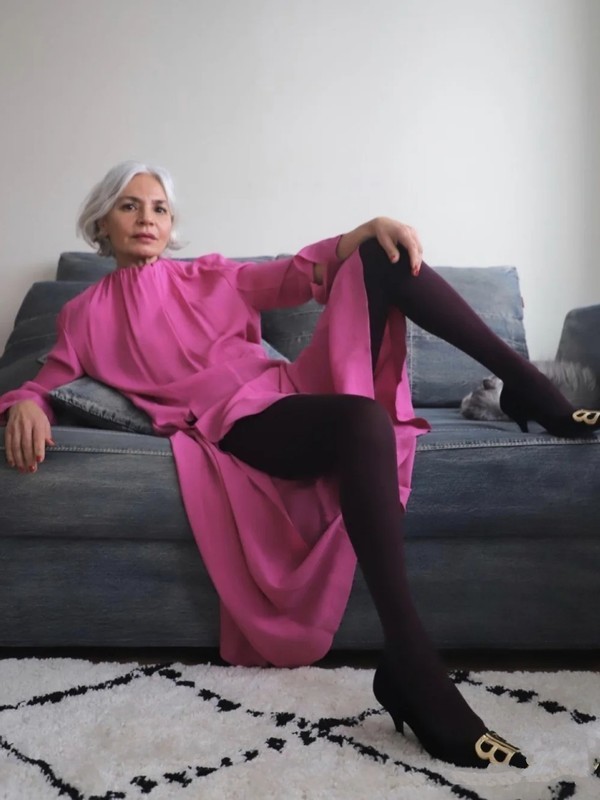 Many people conform to stereotypes and believe that women should recognize old age when they reach a certain age.
But the blogger Grece Ghanem used actions to convey to the public that she can still be as beautiful as she was when she was young.
The rose red long dress is stacked with black base socks, and the black and gold color-matched pointed shoes add feminine charm, and the whole body shows the elegance and atmosphere that mature women should have.
2. Exercise and fitness will make women in perfect condition
Of course, the blogger Grece Ghanem's ability to control a variety of fashionable and sexy items has a lot to do with her years of fitness experience.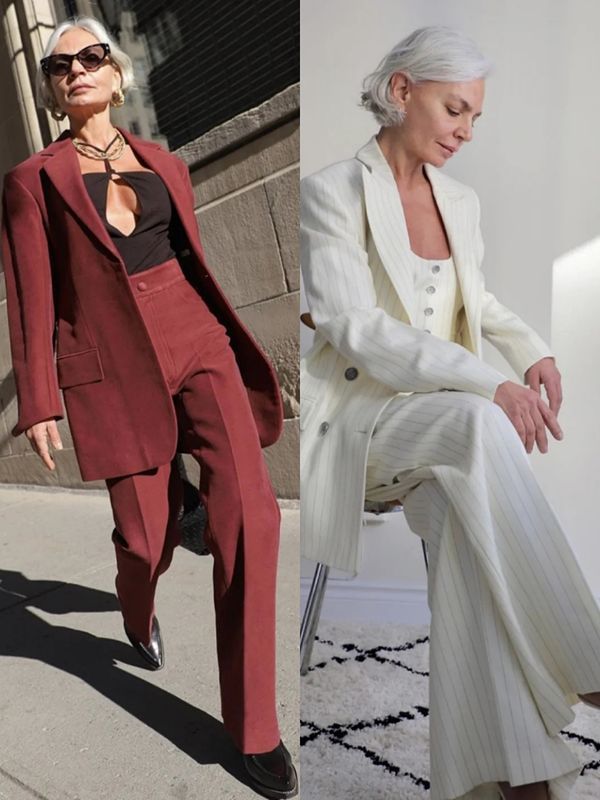 As a fitness coach, more than ten years of daily exercise and exercise have not only allowed her to maintain a slim and slender figure, but also allowed her to exercise strong physique and firm muscles. Whether it is fitness level or mental state, it does not lose young people.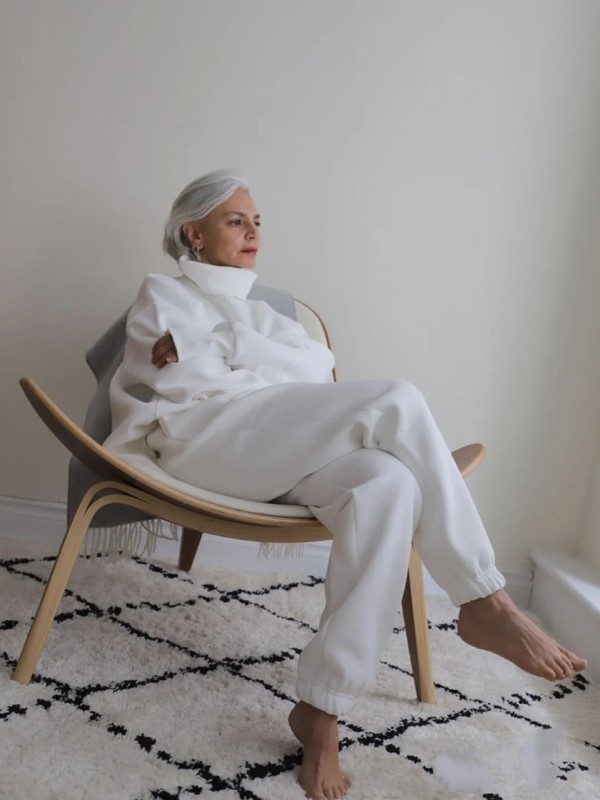 At the same time, as the years went by, she was more calm than young people.
Whether it's fashionable personality, minimalist atmosphere, or street fashion, she can switch arbitrarily and constantly try new styles to make dressing a fun thing.
3. Daily collocation is neat and tidy, and accessories are used to enhance the sense of refinement
Although the blogger Grece Ghanem dresses very easily, but no matter how it is matched, he will not break away from the public aesthetics. Daily travel is clean and tidy, and he is good at using accessories to enhance the sense of refinement.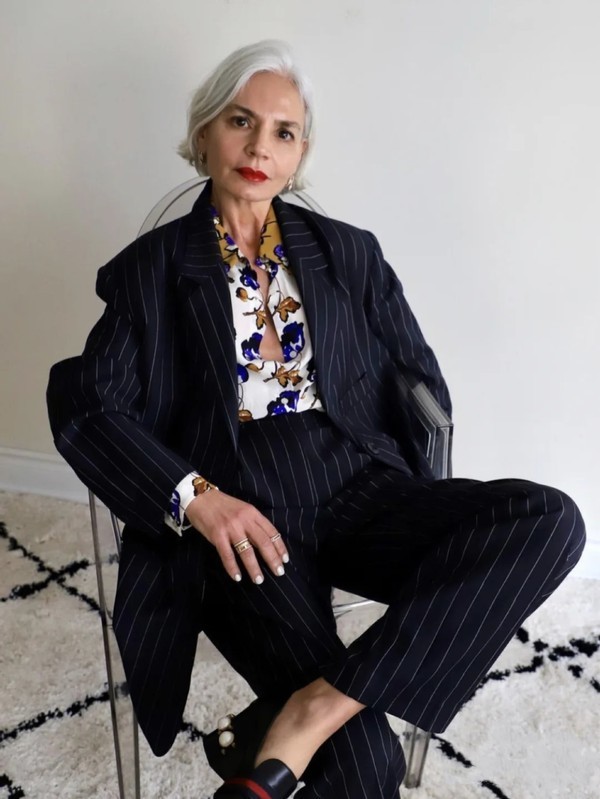 The black vertical-patterned suit has a wide version and shows the handsomeness and unruly of women. The same high-waisted trousers and suits echo each other;
The printed shirt serves as a suit for the suit, elegant and romantic; with the blessing of exquisite makeup and silver hair and red lips, it is even more noble.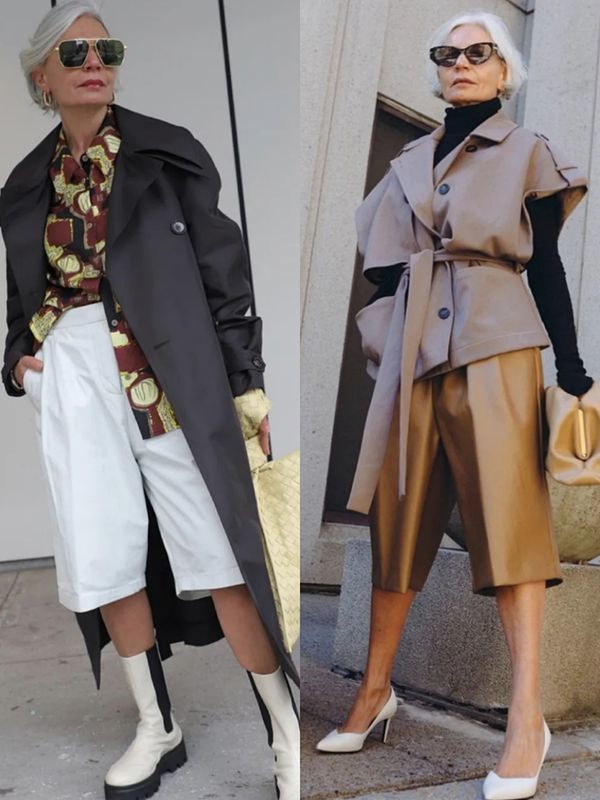 In addition to colored and retro-printed items, sunglasses, golden earrings, exaggerated necklaces or bags are also common in her outfits.
The long black trench coat is stacked with vintage printed shirts, and white shorts are connected to white platform boots, which is fashionable and stylish; golden earrings and sunglasses add a sense of refinement.
4, self-confidence is the source of women's beauty
For women, having a positive and confident attitude can not only make you look energetic, but also double your beauty.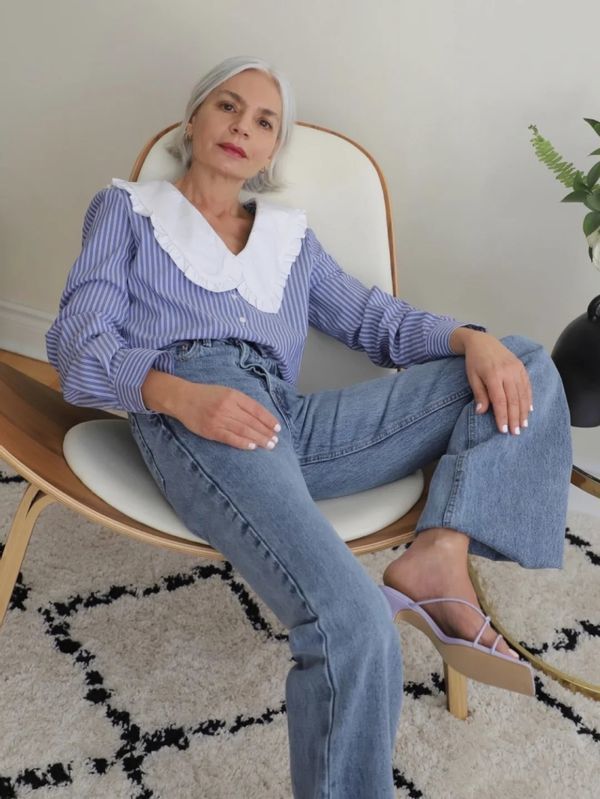 The blogger Grece Ghanem said, "I have accepted the fact that I am getting old, and at the same time accept everything that changes with age, but I feel that I am still as beautiful as when I was young."
This self-confidence made her dare to constantly try various styles and become what everyone wants to be.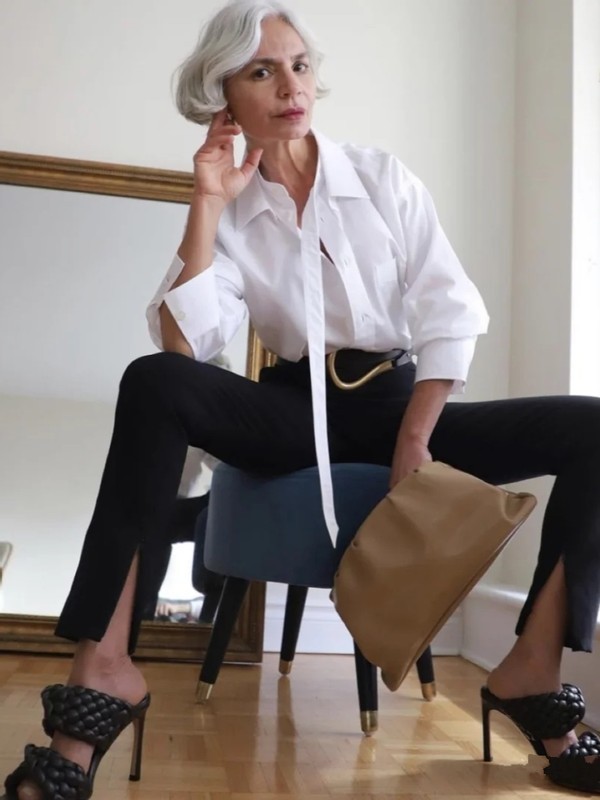 Secondly, we believe that the reason why many people are attracted to her is not only related to her fashionable personality, but also the self-confidence and calm temperament between her gestures. This confidence also makes her dazzling.
View more fashion blogger's clothing collocation: https://www.popfashioninfo.com/analysis/trendsetters/