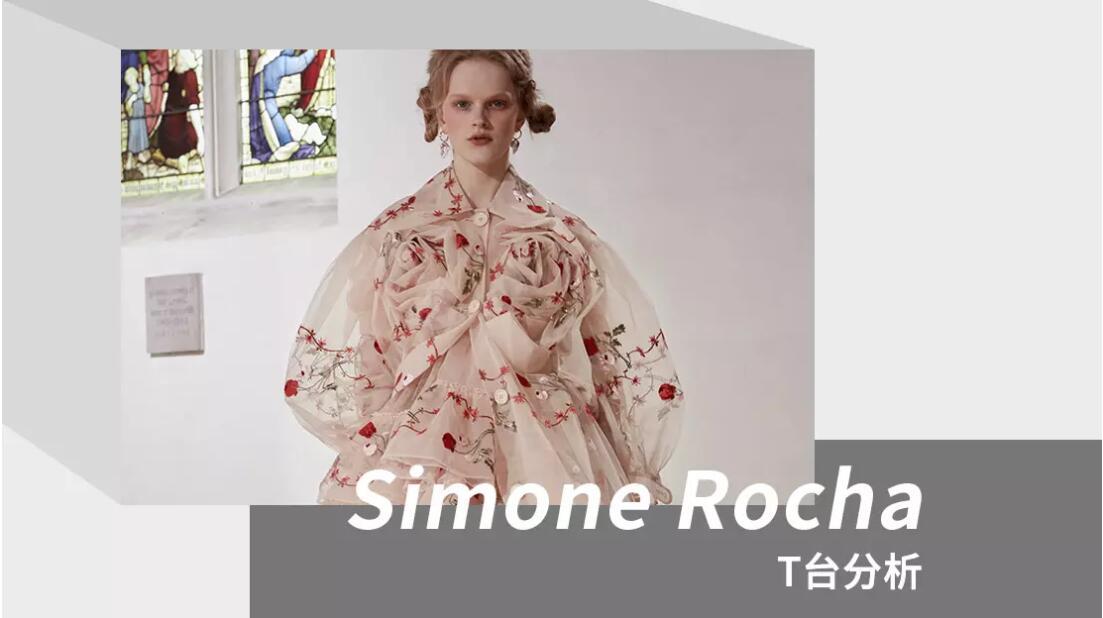 The homonymic designer brand Simone Rocha was founded by the Chinese Irish designer in 2010. The designer is good at using embroidery and pearls to present the romantic and gorgeous vibe. Released in the parish church of St. John's Hyde Park, the theme Winter Rose interprets the Fragile Rebel of princesses. Different from the fairy sweetness of S/S collection, this season updates the sweet and cool rebellious punk style. Complex tulle, crinkles, 3D rose, handcrafted embroidery and ruffle elements are injected into the hardcore black leather jackets to send out the cool rebellious temperament of retro schoolgirls, fully presenting the boldness and avant-garde of young designer.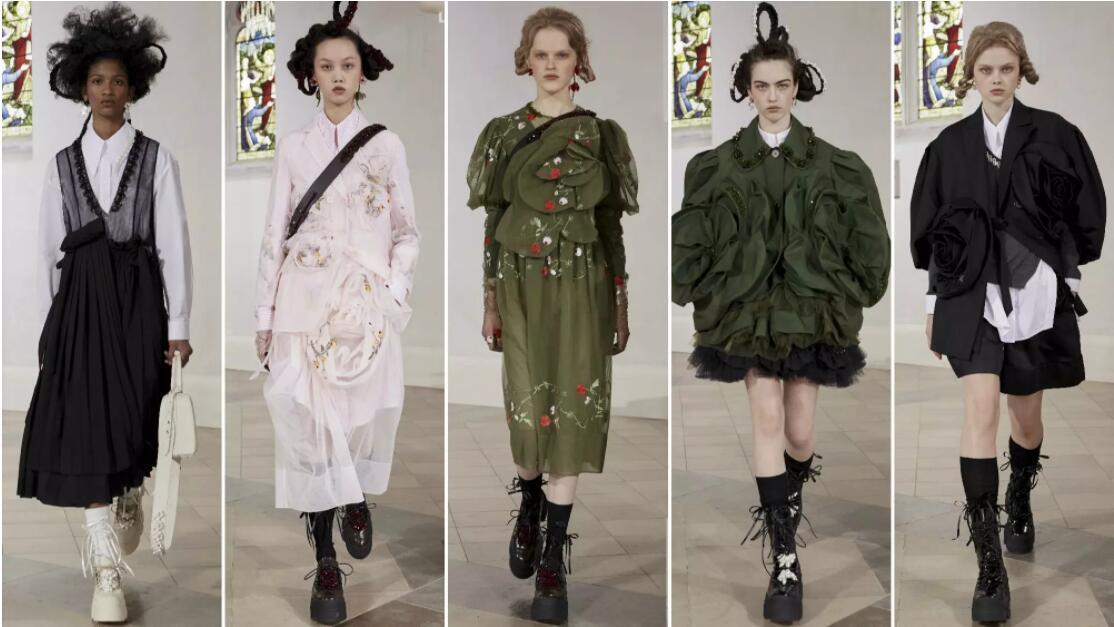 The iconic romantic flower element appears once again. The oversized 3D rose is presented through overlapping and twisting. The dress hem silhouette is made of white and ivory 3D flowers. And the placement decoration at front chest is astonishingly eye-catching. The single leather flower perfectly presents the dark tonality.
The pleated dress with deconstruction design is the noteworthy item. The rose printed pleat is spliced with tulle. A strong contrast is presented between tulle and Baroque lace. The layered leather item reveals the rebellious punk style. The bright color is transferred from military green to pale pink. And the innovative tailoring shows both fragile beauty and rebellious spirit.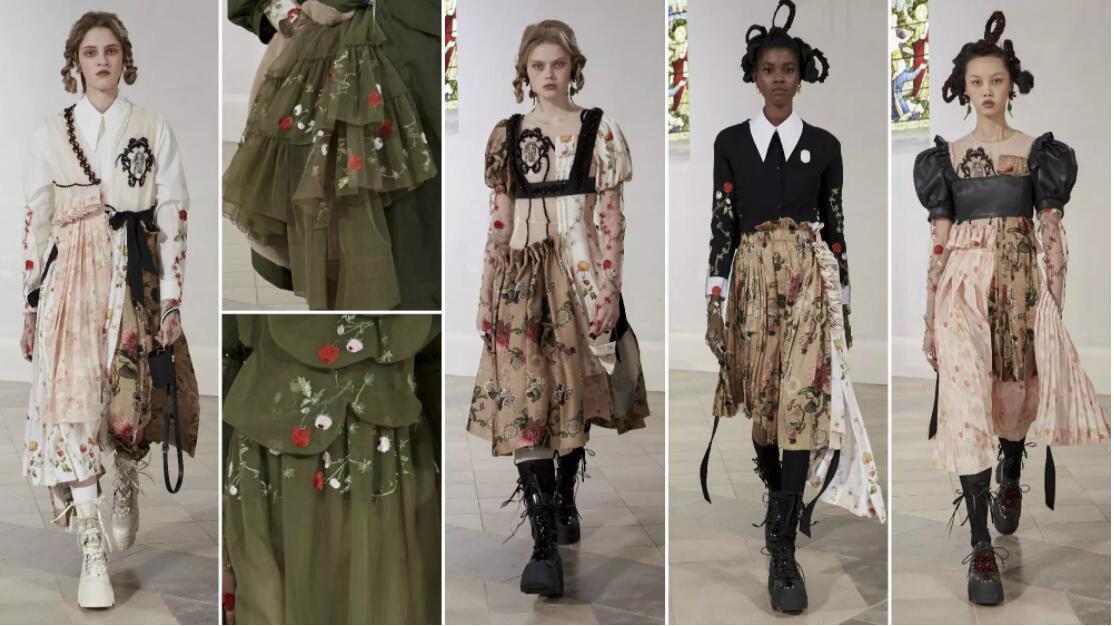 The iconic embroidery and tulle elements weaken the stiff silhouette. And the black tulle shows the rebellious punk styling. The layered ruffled hem of embroidery tulle dress is combined with functional buckles and zippers, integrating sweetness and coolness. The cuffed tulle trousers inside have embroidery at opening, which presents both grace and power.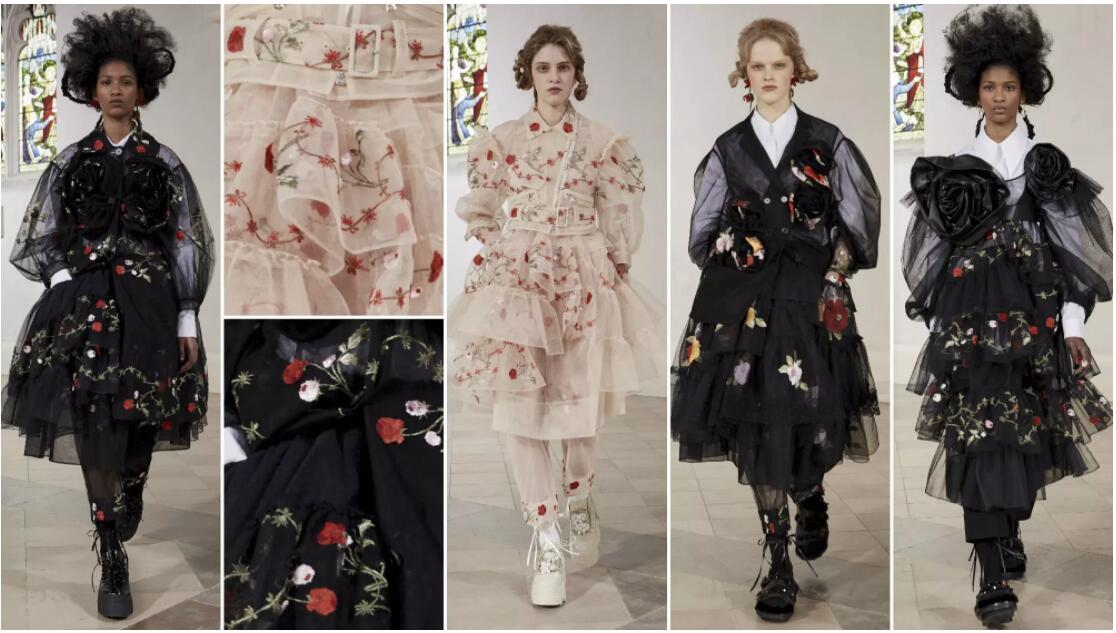 For a full report, pls visit https://www.popfashioninfo.com/details/report/t_report-id_9908-col_30/